South Africa – Gauteng
Date: TBA
Venue: TBA
Please email lifeupgrade@integratedhealing.co.uk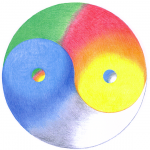 LIFE UPGRADE WORKSHOP
An opportunity for personal transformation with
MATHILDA VAN DYK
International Instructor and Founder of the
world-renowned modality
Integrated Healing.
The Life Upgrade Workshop is about growing, healing
and empowering yourself.
Clearing the self-limiting programs that hold you back,
and giving you the tools to be your 'Magnificent True Self'.
3-Hour life changing class
open to anyone,
no prior experience necessary.