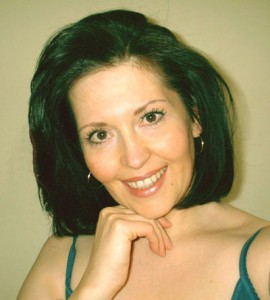 Mathilda van Dyk's background is in Psychology. She is an NLP Master Practitioner and Life Coach whose clients include Business Executives, Actors, International Athletes and Aristocracy.
Dissatisfied with the limitations of talk therapies, Mathilda started looking for answers elsewhere. As a result, her Kinesiology career began in South Africa in 1997. Because information was limited in South Africa, she went to England in 1998 to do advanced courses. She has studied most of the major schools of kinesiology.
During the next 7 years her research in Natural Health and Holistic Healing took her to many European Countries, India, Egypt, Iceland, Russia and China.
In 2004 she was appointed as International Representative and Instructor for the Institute of Cyberkinetics and started a year-long tour for the world launch of Cyberkinetics. During this time she also went to Australia to research new techniques with Philip Rafferty, founder of Kinergetics and she qualified as a Kinergetics Instructor.
With a strong desire to give kinesiology more exposure, she developed an Introduction Course in Kinesiology (Healing Foundations) as well as kinesiology workshops for Pain Relief and Stress Relief for the general public to introduce them to kinesiology.
As her passion lies in finding the emotional and/or spiritual reasons that are behind so many physical dysfunctions and unfulfilled, unhappy lives, researching and developing a course in this was a natural progression.
She gradually co-developed Integrated Healing with her partner Nic Oliver, leading to its launch in 2006. After 20 years of holistic healing research, as well as attending over 70 kinesiology courses, they wanted to focus on the issues that many healing modalities struggle with such as Self-Sabotage Programmes, Survival Programs, Inner Child Healing, Soul Integration, Deep Level Neurological Switching, Clearing the impact of Negative Amygdala Memories, and many others.
Mathilda now spends her time travelling all over the world teaching this revolutionary new healing modality as well as doing talks and conferences to spread the awareness of kinesiology.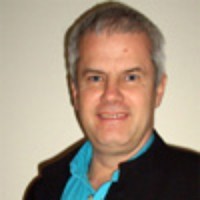 Nic has spent the last 30 years as a learning and development consultant, specialising in Organisational Transformation, leadership development, influencing skills and coaching. He has also been involved in bodywork since 1976, studying anatomy and physiology, biomechanics, kinesiology and exercise physiology, as part of a degree in physical education, then in the 80's with aromatherapy and shiatsu.
Wanting to exchange the corporate world for more contact with clients on a one-to-one basis, he studied Hypnotherapy and also qualified as a Master NLP Practitioner. His initial passion lay with working with sports people. Whilst competing at international level, he had seen that the difference between the best and the rest is largely psychological and in particular how an individual handles stress, rather than being due to physical talent and preparation.
When he was introduced to Kinesiology he knew he had found his 'heart path'. Since then he has lived and breathed Kinesiology and spent the period from 2004 to 2006 editing existing Cyberkinetics manuals and writing Manuals for new workshops. He also became one of only two fully qualified international trainers for the Institute of Cyberkinetics.
In 2006 he decided that he would like to move away from the physiological approach of Cyberkinetics to a more emotional and spiritual approach. With his partner, Mathilda van Dyk, he gradually developed Integrated Healing, combining elements of life-coaching, NLP and applied kinesiology in order to address some of the issues that other healing modalities struggle with, such as Inner Child, Amygdala Memories, Deep Level Switching, Soul Integration, Survival and Self-Sabotage programs.